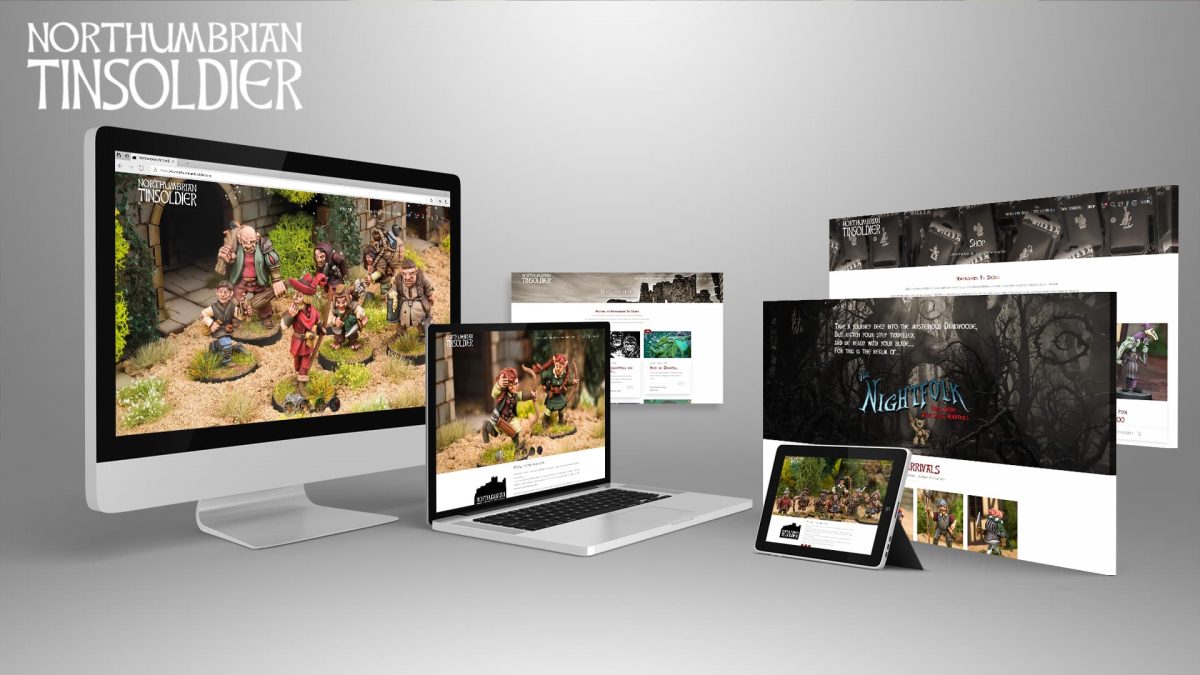 Our new website is now LIVE!!
Here at Northumbrian Tin Soldier we have been working hard to build a shiny new web site.
Well its now all finished, and we have been live testing the site for the last couple of weeks.
Everything is working fine and I think we have caught the last remaining gremlins.
So we think its time to show it off to a wider audience.
The site now features News and Blog pages, a Coming Soon preview and most importantly our online store featuring our Nightfolk and Timerobber ranges of 28mm fantasy miniatures, alongside our Andrea Color and Scale75 Scalecolor paintsets .
We hope you find it easy to use and enjoy the content in the months to come.