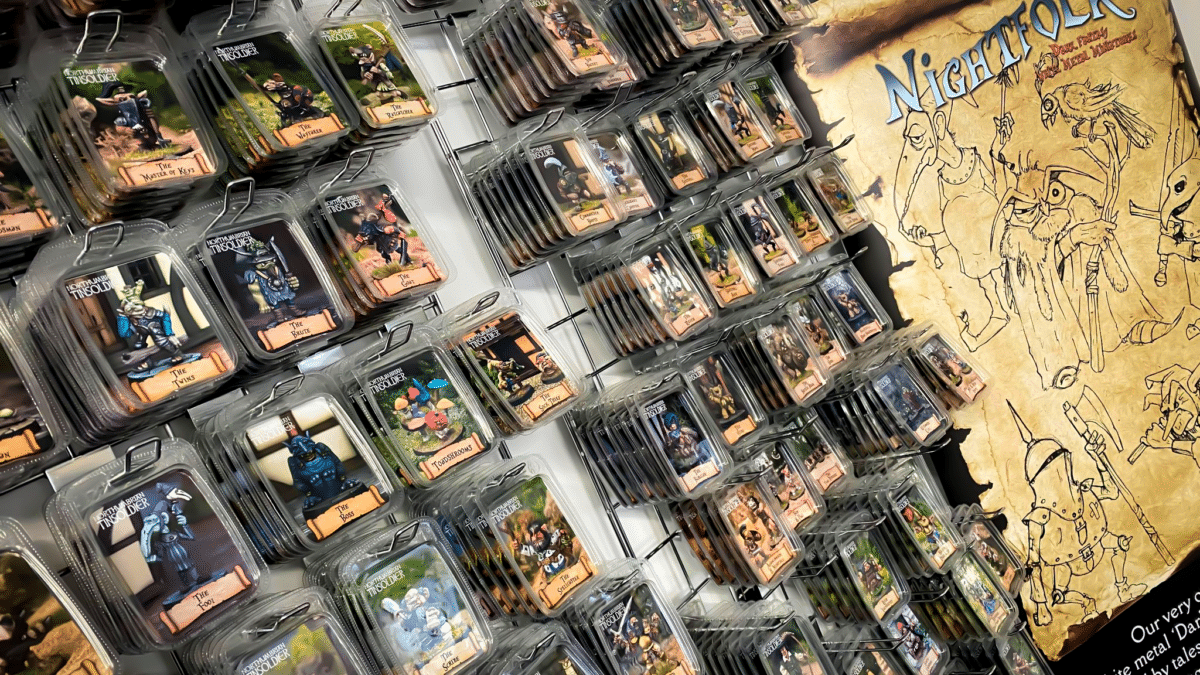 Stocking Northumbrian Tin Soldier Products –
Here at Northumbrian Tin Soldier we are keen to work with Independent Retailers and Partners across the world.
If you run a shop of any size and would like to stock our products we would love to hear from you.
Our ranges are available to browse in our shop site , we have multiple successful brands including The Nightfolk ,Beardfolk, and Cats of Crumptown ranges .
If you would like your local games shop to stock NTS products please let them know. We offer excellent retailer prices with small minimum order quantities.
Miniatures are supplied in full colour branded blister packaging with a Euroslot for ease of display.
Our Box sets of multiple figures are fully packaged in foam lined boxes with full colour sleeves, they are individually shrinkwrapped and supplied with a Euro tab for ease of display.
We provide full support for product barcoding.
Larger orders and regular stock deliveries are no problem.
Please CONTACT US for further details.