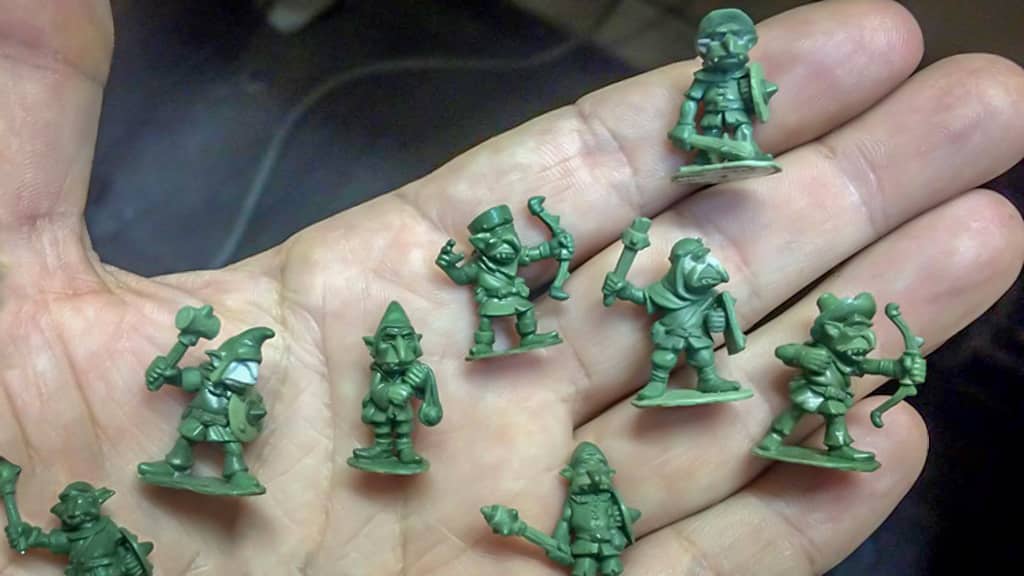 Foggy Peak Goblingtons
Here is the first look at a new range of  'Old School' Goblin figures we have in pre production.
These deadly little scamps will soon add even more mischief and naughtiness to the lands of the Darkewoode and our expanding Nightfolk universe.
Sculpted by the talented Jonathan Boen, who is based many miles away from cold and wet Northumbrian Towers in sunny California.
Jonathan's work is wonderfully precise and adds striking detail and character to the new range .
We have just received the initial 12 resin master castings.
They need a quick once over to remove any flash and will then be sent for casting in metal.
Once again we will be getting Peter Brown to make the production moulds and cast the figures.
In the meantime more 'Foggy Peak Goblins' are on their way soon – more pics when we get them.