Mowwgaar the Barbarian
£6.50 (£5.42 Ex. VAT)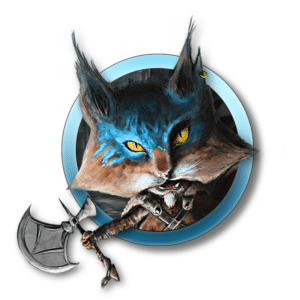 Mowwgaar was a wild cat before the Magicks changed him, he roamed the outskirts of the Darkewood near Crumptown. He is incredibly brave but is prone to rash decisions based on his feral instincts.

This blister pack contains 1 x
'Mowwgaar the Barbarian'
white metal fantasy miniature.
One of a growing range of
'Cats of Crumptown'
.
Launched on Kickstarter in 2019 this extremely popular range is now available through our retail channels
A wonderful and quirky 'old school' series of collectible pewter gaming figures.
The Nightfolk are especially suitable for use with fantasy roleplaying and tabletop games such as Dungeons and Dragons, Frostgrave, as well as many other popular 28mm-32mm skirmish Wargames.

FREE UK Delivery on orders over £60.
Same day dispatch on in-stock orders placed before 12pm
Please Note:
All Nightfolk figures are supplied unpainted.
It is important to realize white metal miniatures are not toys.
The models may contain small parts and also may require assembly.
Consequently, they are not suitable for children under 14 years of age.
Share your thoughts!
Let us know what you think...