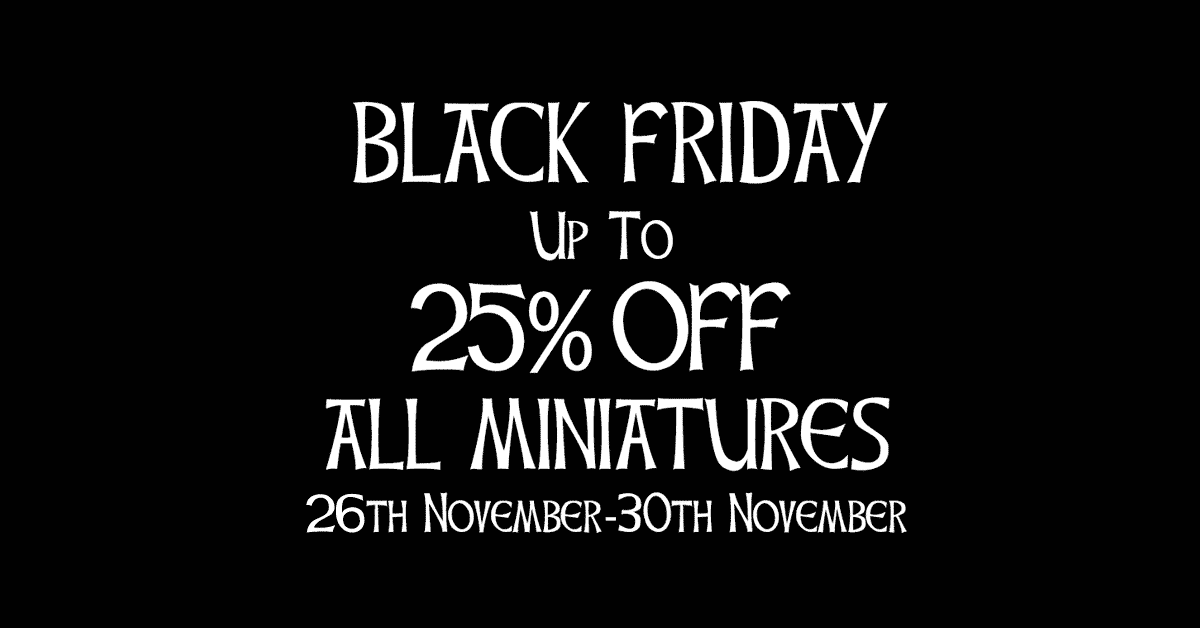 Black Friday Sale
Our Huge Black Friday Sale is now on!
We have reductions of up to 25% off across the whole store including Box sets, Miniatures, Tufts and Scenics, Large Terrain and our fabulous Dice!
Our Black Friday and weekend Sale runs from Thursday 27 November until midnight on Monday 30th November 2020.
Please note that these discounts are only available during this weekend and while stocks last.